As part of DLR, DLR Projektträger provides an array of services to assist key decision-makers from government, science, industry and education. We develop strategies, manage funding programmes, and assist in dialogue processes to support knowledge transfer and utilisation on behalf of our clients. A designated worldwide partner, we open up networking opportunities and encourage international collaboration. We place a focus on interdisciplinarity, internationality and innovation.
---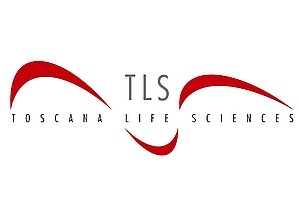 Toscana Life Sciences Foundation (TLS) is a non-profit organisation founded in 2005 by a group of public and private institutions in Tuscany (Italy) to support research activities in life sciences, developing a wide range of projects from basic research to industrial application. TLS operates in the sector with know-how, expertise and technology support, with particular attention to the protection of intellectual property, business development and support to the company start-up process.
---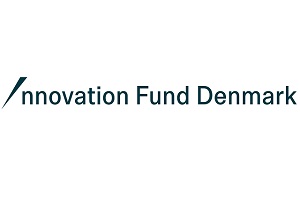 Innovation Fund Denmark (IFD) is a funding agency under the Danish Ministry of Higher Education and Science. The fund supports the development of knowledge and andavced technology in order to strengthen research and innovative solutions that may benefit growth and employment in Denmark. This is done by providing risk capital for societal partnerships on innovation. IFD invests yearly around 200 Mio. EUR in research and innovation projects, including both national and international projects.
---
The Health Research Board (HRB) is a statutory agency under the aegis of the Department of Health in Ireland. With 80 staff and an annual budget of approximately 45 Mio. EUR it manages contracts valued at approximately 150 Mio. EUR. It is funded mainly by and accountable to the Department of Health. However, it is scientifically, administratively and organisationally independent. HRB is the lead agency in Ireland responsible for supporting and funding health research, information and evidence.
---
Jiangsu Centre of International Technology Transfer (JITTC) is a public funded organisation for technology transfers. Under the direct leadership of Science and Technology Department of Jiangsu Provincial Government, the centre is devoted to fulfill the needs of the enterprises here with the latest technologies from abroad, further their commercialisation, and boost the globalisation of Jiangsu's economy.
---
The Guangzhou Institutes of Biomedicine and Health (GIBH) are a joint effort of the Chinese Academy of Sciences, the People's Government of Guangdong Province and the People's Government of Guangzhou Municipality. To implement the 'Healthy China' strategy GIBH uses cutting-edge technologies to explore disease mechanisms and develop innovative protocols for disease control and prevention. As a biomedicine R&D platform, it supports local industry development and natioal technology programmes.
---